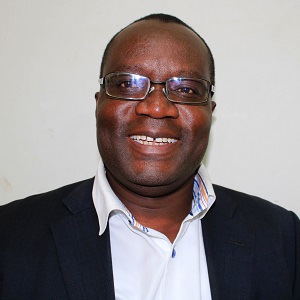 Department of Para-Clinical Studies
Biography
Professor Bernard Mudenda Hang'ombe holds a BVM, MSc, and Ph.D. in Microbiology from Osaka Prefecture University in Japan with special bias to Bacteriology. He did his post-doctoral fellowship at the University of Zambia and is an infectious disease Expert. He has collaborated with various units of the Ministry of Health and Ministry of Fisheries and Livestock in controlling anthrax, epizootic ulcerative syndrome and plague. Internationally he has worked on some projects with the Food Agricultural Organisation, World Organisation for Animal Health (OIE) and the Japanese International Cooperation Agency (JICA). In the University, he lectures Microbiology, Public health, and Infectious diseases. His research focus is on emerging and re-emerging pathogens with special emphasis on the diagnosis of rare bacterials (Anthrax and plague) and novel virus discoveries. Professor Hang'ombe has co-authored over 90 publications in international journals. He has taught and supervised MSc and Ph.D. students from the Veterinary and Medical schools in Zoonotic Bacterial Diseases. He has also served as Head of Department and Assistant Dean for Postgraduate in the School of Veterinary Medicine.
Research Interests
Development of Rapid diagnostic tests for Bacterial diseases.
Streptococcus infections in farmed tilapia of Lake Kariba: characterization of pathogenic species and host response.
Anthrax diagnosis and control strategies in humans and animals.
Elucidation of the epidemiology of Yersinia pestis and Bacillus anthracis in Zambia using molecular techniques.
Antimicrobial Resistance profiles of zoonotic organisms in Zambia.
Discovery of novel viral pathogens.
Contact Details
260 977326288/ 260 -1-293673 Email: bhangombe@unza.zm